"The EC instilled within me a missionary heart and a zeal for souls AND it equipped me to pursue those souls for the Lord."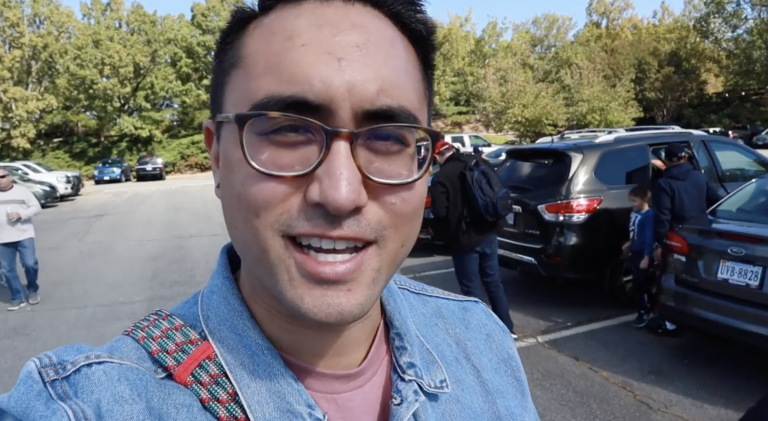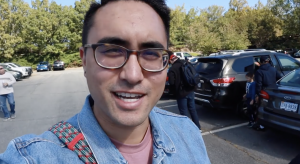 Randall currently serves as a missionary for The Culture Project. He has experienced EC training in a way that truly changed his life, and we were lucky enough to catch up to him to hear his story and ask him a few questions about his EC training, how it has played out in his life, and how it continues to shape his mission.
Tell me the story. What are you doing as a missionary disciple?!
In college, I led small groups and held one-on-one discipleship meetings to revitalize the hearts of my peers, so they could learn to seek the Lord in a much deeper way. Now I work for The Culture Project!
How are you using your EC training to change lives? 
Without the foundation of a relationship with Christ through prayer and a rich sacramental life, I would've never been able to reach out and disciple people effectively.
What group do you work with? 
The Culture Project!
What is the work like? Who do you work with and where do you work?
As a missionary, we live in teams of five, cultivating deep relationships with one another. The EC was one of the first places where I experienced good community, and the seeds planted there came to fruition as I joined The Culture Project. We focus on JPII's "Personalistic Norm," which basically means that we emphasize loving someone based on their dignity given to them by the Lord, and we invite young people to live a life of chastity. Our work involves giving talks on this material.
What got you involved in this work?
My girlfriend at the time, now my fiancée, was applying to the program, and she invited me to apply. If it weren't for The EC, I would've never desired to have better relationships in my life because I would've never had a singleheartedness for the Lord in the same way. But after my EC training, I desired holy relationships because I desired to be holy! All of that was pivotal, and those seeds were planted because of The EC.
How has your EC training affected your life? 
EC training has really impacted my hunger for holiness. In learning about discipleship, I realized that the Lord was calling me into a deeper intimacy with Him. He was calling me to pour out more and more of His love, but there were things in my life that I needed to let go of first. Throughout the training, I became more and more convicted of this truth and realized the Lord was calling me to let go of a girl, whom I'd been dating for a year, in order to pursue Him with much more freedom. After that training, I made that hard decision and, although it was really painful, I knew that the Lord would fill me and nourish me. That singleheartedness for Jesus was a pivotal invitation that the Lord was calling me to. Over the next couple of years, due to this single heartedness for the Lord, especially in pursuing holy relationships, I became passionate about the Theology of the Body and fell in love with JPII. Near the end of college, I began working for The Culture Project as a missionary to proclaim the Gospel of Life.
How does your EC training still propel you forward in this work? 
I find that discipleship training involves being docile to the Lord's will, especially when it comes to one-on-one mentorship or leading a small group. This docility taught me how to communicate with tactfulness and with joy.
What about personally? 
The EC has had a huge impact on my spirituality. I learned how to pursue the Lord in an intimate way, which ultimately led me to furthering a docility to His will. Without that, I would've never joined The Culture Project as a missionary and I would've never taken the risks that I did in pursuing my vocation and ministry.
Have you benefited from EC training in your personal life? 
I benefit from it greatly. The intimacy that I experience with the Lord from The EC constitutes so much of my prayer life that I wouldn't be who I am today without it.
What is the biggest thing about your training with The EC that has had an effect on your life and the lives of those around you? 
The biggest thing about The EC that had an effect on me was that it instilled within me a missionary heart and a zeal for souls AND it equipped me to pursue those souls for the Lord. It's one thing to have a zeal for souls, but it's another thing to have that zeal mature and deepen AND to be equipped to do work "in the field"! My EC training laid out the foundation for where the Lord has led me today.
What are your plans for the near future with evangelization? 
I feel the Lord calling me to remain with The Culture Project for years and years. I'm not sure for how long, but I do have a conviction that I will be with TCP for a very long time. I firmly believe that the Gospel of Life, as JPII calls it, is key to winning against the Culture of Death.